"HUMU Augmented Audio Cushion Is a Vibration Sensation. HUMU's performance with the mid- and high-frequency ranges was outstanding-surprisingly so, as a matter of fact. Depending on the source material, the soundstage I heard when using HUMU could be enormously wide; and the high-frequency was extremely detailed without any brittleness or harshness with music from piano or violin or brass instruments. Instead of hearing the music inside your head, as with most headphones, vocals and other instruments or effects in the center of the soundstage seemed to be coming from directly behind my head with everything else stretching out far to the sides."



"In all honesty, and we're not being sponsored, there's no obligation for us to merely give compliments – this thing is incredible. In many ways it feels like you're wearing headphones when you rest your head on it. The room can enjoy the music, but the experience is really something else for the individual user"
"We really enjoyed our time with Humu. It's a great idea, executed well. It takes a simple concept – good-quality near-field sound, without the need for headphones, with added physical immersion and interaction – and delivers on its promise. It's not every gadget you can say that for"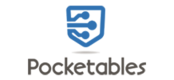 "A Flexound HUMU Smart Cushion makes it feel like you're in a theater that spent way way too much on their sound system and is now charging an extra $8 to enter. The way it produces the sound is something to be experienced and is actually kind of amazing for a light little device. This is something new and interesting"

"Watching television is now not just an auditory and visual experience — I actually feel every explosion or footstep; it's so cool and immersive! I'm no gamer, but I'm positive that this would make for an amazing experience!"
"I also like to lie on the floor while meditating, and rather than running my Spotify Meditation playlist through the Amazon Echo in my office as I used to, I now just use the HUMU pillow. The result is an immersive and yet relaxing experience; I feel the raindrops or chimes as they happen; the sounds are in my ears and I feel them down my back. It's a whole new level of relaxation"
"HUMU is a stereo device. Kept in one direction, sound sources on the right hand side (eg. double basses) are heard from the side of the left ear as if the stage was behind one's back....However, the stereo image isn't the point here, the sound bubble is. A possible reason for why the sonic experience feels... is that the sound remotely resembles that of binaural audio...Now, HUMU can be conceived as a mechanical binaural device, in which the listener's head forms the wall between the two channels, and prevents crosstalk between the ears. Ingenious!"

"Of course, being a gamer, I had to fire up the computer, pair the HUMU Smart Cushion to it, and fire up Forza Motorsport 6: Apex. I'm currently using a soundbar with my setup and it works great (review coming later), but HUMU was an entirely different experience. Being able to not only hear but feel the rumble of the engines and hear the cars whizzing past each side of your head made an already fantastic game even that much more fun"

"It's fantastic for personal relaxation, meditation, or just immersing yourself in your movie or game. The sound is great and added dimension of tactile feedback is thoroughly immersive. Gamers will love feeling the on-screen action; music lovers will appreciate the experience of standing next to the drums"

"Flexound HUMU is a great Bluetooth audio device that sounds great with it's integrated speaker and the tactile material that creates vibration sensation throughout the body is amazing. This smart cushion is just fantastic for relaxation, meditation or just immersing into a movie, music or game"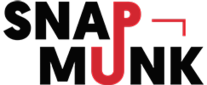 "Listening to the lyrics of Dylan's "Like A Rolling Stone" took on an entirely new dimension. I particularly enjoyed the stereo sound surround-sound-like effect while watching movies with my head on the HUMU. Overall the product sounds great and lives up to its Nordic roots – it looks good and is well constructed"

"Humu Smart Cushion connects wirelessly via Bluetooth to smart devices and computers or with an external AUX cable to TV. This near-field listening device adds a whole new dimension of the sense of touch to entertainment"

"Finnish HUMU is a cushion with an in-built speaker. You can connect HUMU to your smart device, computer or TV to immerse yourself in your favorite movies, games, or music"
HUMU rewiews in different languages:
HUMU also featured with different languages in: